Best Custom ROMs for Redmi Note 3: Xiaomi's Redmi Note 3 was one of the most successful and popular devices of 2016 and it managed to become the most sold smartphone of 2016 in India. The specifications offered at that time were unbelievable considering it to be a budget smartphone. Due to Redmi Note 3's success, Xiaomi was also able to make a name for themselves in India.
For such a mid-budget phone, the Redmi Note 3, was really a great phone. But what has made it even better is the number of custom ROMs available for it. In the world of Android Development, the Redmi Note 3 is very appealing to every developer. Thus, custom ROMs are always launching for Redmi Note 3. Continue reading to find out the best ROMs for Redmi Note 3.
MIUI might be fully packed with features and customisation options but it deviates a lot from stock Android in terms of UI/UX. MIUI is also bloated in comparison to pure stock Android.  If you are not a big fan off MIUI, then you can easily flash a custom ROM and finally enjoy using your device. But the big news is, there are numerous amazing custom ROMs available which will give you a dilemma about which one to choose. Check for Best Custom ROMs for Redmi Note 3 Below.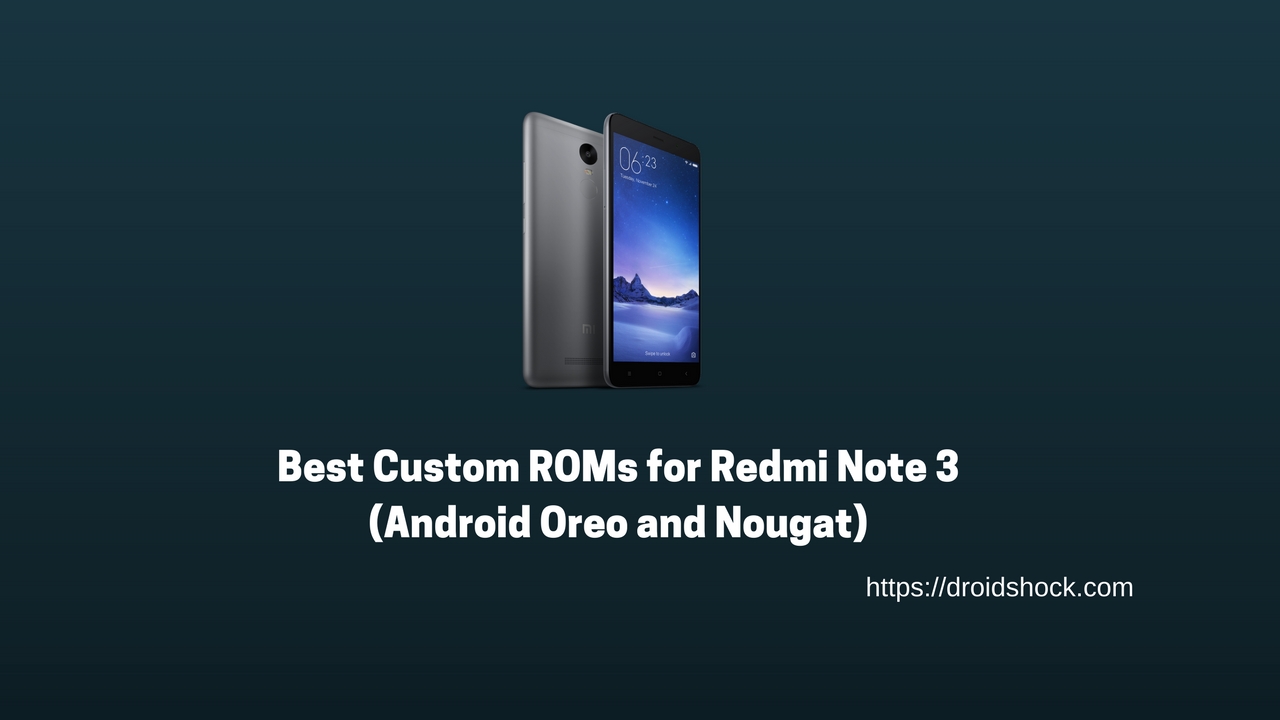 These are some of the best ROMs available for Redmi Note 3 currently. We will be adding more ROMs in the near future and updating this post.
If you have any queries, feel free to leave us a comment down below. We'll be glad to help you out
LATEST: Best Custom ROMs For Sprint Galaxy Note 5 (SM-N920P)