Download and Install Magisk on Android: Magisk is one of the ways to gain root access on your Android device. It is one of the best alternatives of SuperSU. Not only it is better and reliable, but also offers more functionality.
Magisk allows users to root their Android devices without modifying system partition thus allowing users to install OTA updates even after the device is rooted. Due to this, a person can manually install OTA updates on their device. Magisk is far better than SuperSU in some aspects. While SuperSU only grants or denies root permissions for particular apps but magisk can permanently hide the root from an application , for example, a banking app and game like Pokemon GO will not work on rooted devices but they will work if you are using Magisk Download and Install Magisk On Android from below.
You can alter your Android Device without any issues with Magisk. You can install different types of modules along with Stock ROM and uninstall it whenever you don't need them. Check how to Download and Install Magisk On Android and thanks to developer topjohnwu who developed Magisk on Android Devices, where users can install various custom MODs without modifying system files.
 Features
100% fully open source and easy to build!
Magic Mount:
Allow you to do any system (vendor) modification without actually tampering the partitions.
MagiskSU: Open Source Root Solution
Root your device with MagiskSU, based on phh's Superuser, which is based on CM Superuser.
Magisk Manager:
MagiskSU Root Management, Install / Upgrade Magisk in-app,
Manage, Upgrade, Download, Install Magisk Modules within a few taps.
Magisk Hide:
Hide Magisk from detection, including SafetyNet, which is used in Android Pay, Pokemon GO etc.
Resetprop:
Allow you to do any modifications to system props (build.prop), including read-only props.
Multiple Entry Points:
Provide several entry points to developers, reliably pausing the boot process before everything is done.
Include post-fs (cache) mode, which happens even earlier than data is mounted (used to replace Boot Animation etc.)
Standard Stuff:
Remove dm-verity, forencrypt; includes a super complete busybox to guarantee consistent behavior, and can also be toggled to be used universally.
WARNING:
DroidRooting.com will not be held responsible for any kind of damage occurred to your device while following this tutorial. Kindly proceed at your own risk.
Pre-requirements
Make sure that the USB drivers for your device are installed on the PC.
Follow the below guide exactly or else it may lead to brick your device.
We recommend to take complete backup and proceed. Backups can make your lives easier in case you fall into a bootloop.
Maintain 50-60% battery to prevent sudden shutdown between the process.
Downloads
Steps to Install Magisk on Android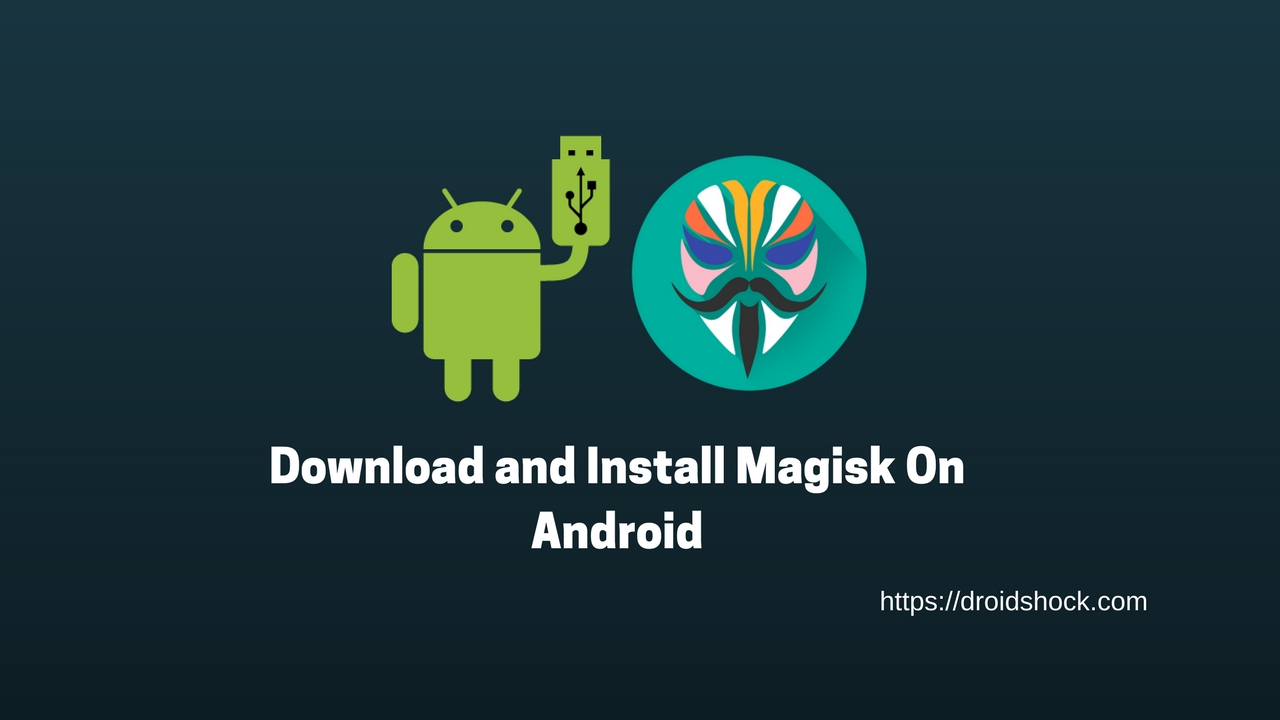 Download the Magisk Module zip file from above and transfer the file to your device.
Boot your device into TWRP recovery.
Once done, go back to TWRP main menu, tap on "Install" and select Magisk Module (zip file) that you transferred to your device in Step 1.
After selecting the .zip file, do "Swipe to Confirm Flash" on the bottom of the screen to begin the installation process.
(This may take some time as it is a fresh flashing process).
Once the zip is successfully installed, go to "Wipe cache/Dalvik" option, select it and then do "Swipe to wipe" on the bottom of the screen.
Once done, reboot your device from the TWRP main menu
Hope you fount this article helpful. If you have queries let us know in the comment section below. We'll be glad to help you out.
Source: XDA