How to Root Android Phone without PC: Android is the most common, popular and most customizable open source operating system which comes on devices which we call them as 'Android Phones'. If you own an Android phone, you might have heard the word root somewhere.
What is Root?
Rooting is equivalent to jailbreak an iPhone. Rooting means that you can bypass all Android security, and get superuser access on your phone. With the help of Rooting, you can Install a custom recovery, custom kernel and custom ROMs on your device. You can kill edit Android apps, block ads, backup your phone, uninstall bloatware( pre-installed Android apps) and biggest of all, improve your Android phone's battery life. Now the thing is how to root your phone?
There are many methods which root an Android phone with one click, but we choose the best one. So today we discuss what is root and the whole process of rooting. Check below to How to Root Android Phone without PC.
How to root?
Many people do not root their phone because of long or complicated methods and they feel scared too. If you want simple or one click method to root your phone, today we discuss two apps that can root an android phone with one click, and these apps also unroot your phone with one click. The first one is framaroot, and the other one is kingroot. We discuss step by step guide of both one by one. For later, we also share how to root with the help of
fastboot and twrp recovery
.
Note:-
Rooting will void your phone warranty, and you won't claim it back. We are not responsible for any damage to your phone.
The below method will not erase any data, but still we advise you to manually backup your data first and then proceed.
Make sure that your phone has at least 50-60% charge to prevent the unexpected shutdown between the process.
How to Root Android Phone without PC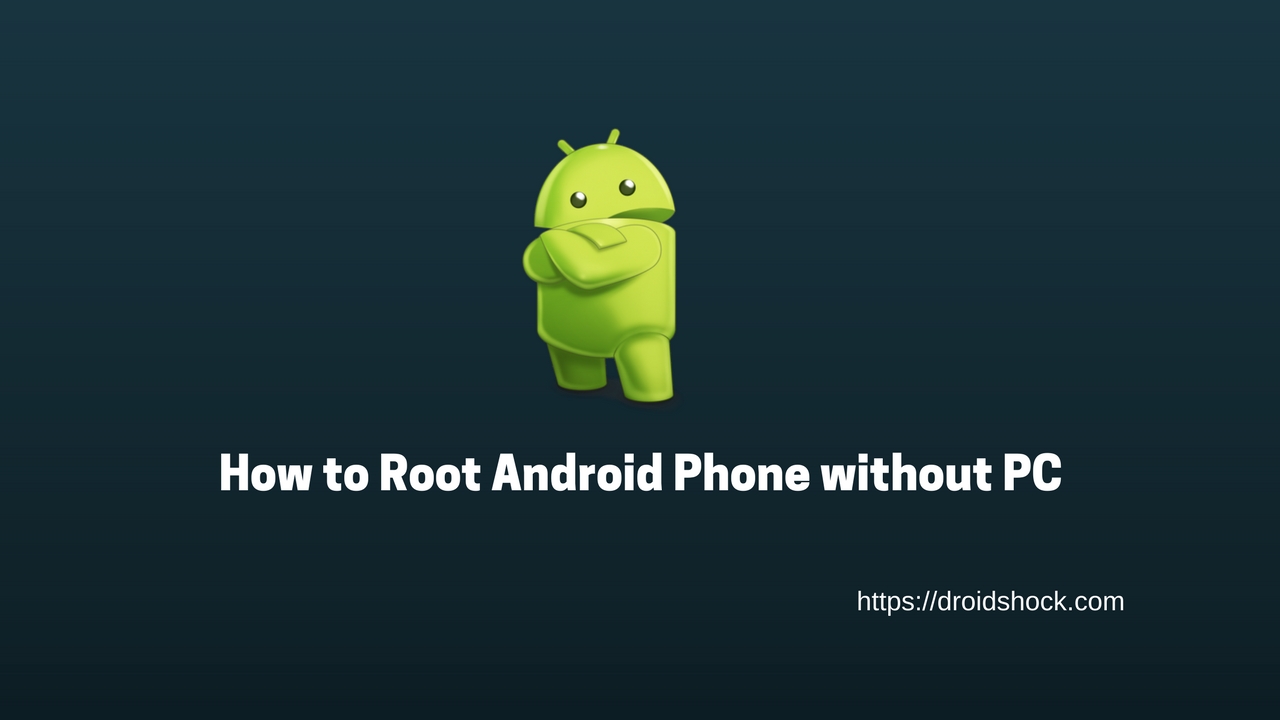 A) Framaroot – Framaroot is the universal one click root method that works on a lot of devices specifically which come with a mediatek processor . You can check the list of all supported devices below. This app developed by a XDA that allow a user to root and unroot their phone with one click. Here we explain step by step instruction on how to Root Android phone with Framaroot –
You can check list of supported device from here- [Framaroot] Supported devices
1) First, you need to download Framaroot app or copy framaroot.apk on your mobile if you downloaded it from PC.
Download: –Framaroot
2) Now go to your phone setting–>security and make sure that unknown source was ticked.
3) Install Framaroot.apk on your device (if you get warning message shown below click on install anyway) and open the app after the installation complete.
4) Now you see two option first one is 'select an action to execute after root' select 'install SuperSu' if you want to root otherwise 'unroot' if you want to unroot your phone and the second one is 'select an exploit in the list above to potentially root your device.'
5) Now select Install SuperSu and first exploit from the list it starts rooting your device when you click any exploit from the list if you get "Success.. Superuser and SU binary installed. You have to reboot your device". Otherwise, you get "Failed  … Try another exploit if available."
6)If you successfully rooted you can check the link below if your phone is rooted or not. If you get failed message try another exploit or move to different method listed below.
B) Kingroot: – Kingroot is almost same as framaroot, it Root Android phone without PC. Previously this app was only in the Chinese language, but now they have English version also. Check how to Root an Android phone with Kingroot.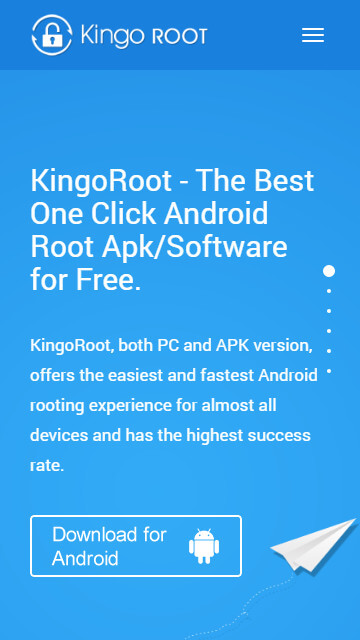 The download will be automatically started. If Chrome has warned you about KingoRoot.apk, click "OK" to proceed.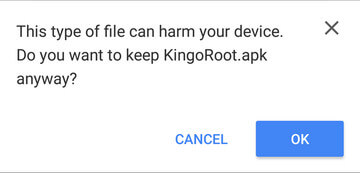 If you are using PC to view this tutorial, you have three choices.
You can use the PC Version of KingoRoot Android (PC Version), which has a higher success rate due to technical reasons.
You can visit APK Root for Android on your mobile and download the file on your device.
You can download KingoRoot.apk on your PC, transfer it to your Android device and then find the file via File Explorer and install it from APK section.
---
Step 2: Install KingoRoot.apk on your device.
If you didn't check "Unknown Sources" in Settings > Security, then during installation, you will get a prompt "Install blocked", stating that "For security, your phone is set to block installation of apps obtained from unknown sources".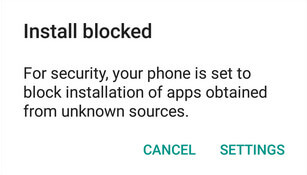 Just follow phone instructions and install Kingo Root on your device and allow installs from "Unknown Sources".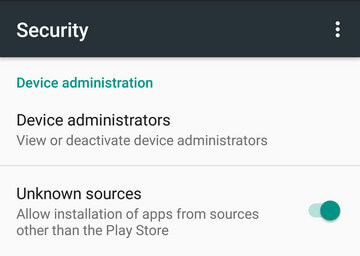 Step 3: Launch "Kingo ROOT" app and start rooting.
Kingo Root is very user-friendly and easy to use. Click "One Click Root" to start the rooting process.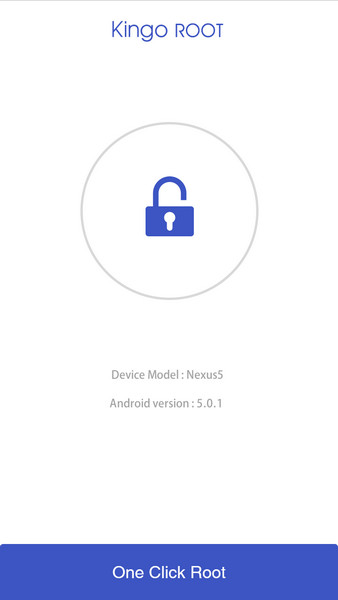 Step 4: Waiting for a few seconds till the result screen appear.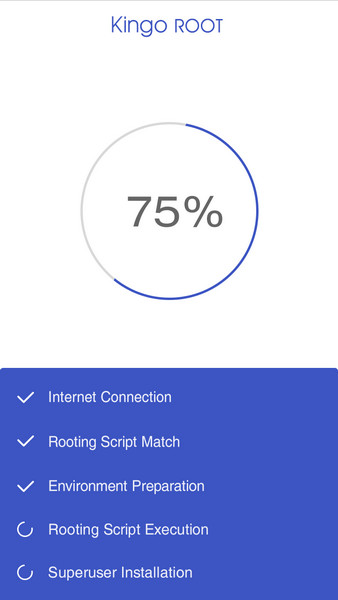 Step 5: Succeeded or Failed.
It is highly recommended that you try several times when rooting with KingoRoot apk version. We have several rooting methods integrated in apk root, however, it will only run one at a time.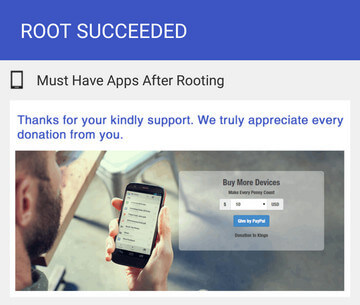 How to check your phone is rooted or not?
Hope this tutorial 'How to Root Android Phone without PC' has helped you till now. If you try one of the above methods, then it's time to check above method work for you or not. For that, you have to download an app called Root Checker. Once you install the app open it and click on verify root once you click it, it asks permission for superuser, allow it. You get the following message 'congratulations! Root access is properly installed on this device.'
Hope you liked the guide on How to Root Android Phone without PC 2018. In case of any issues, let us know in the comments section. We'll be glad to help you out.
Check out: How To Root Any Android device using TWRP Recovery (SuperSU)