Best Custom ROMs For Exynos Galaxy Note 4 (SM-N910C): Samsung Galaxy Note 4 is a premium phone which was launched in July 2014 at the price of about $750. The phone features a 5.7-inch Super AMOLED display with 1440*2560 pixels resolution and is powered by an Exynos processor. The phone comes in with a 3GB of RAM and 32 GB of expandable internal storage. It features a 16 MP rear camera and a 3.7 MP front-facing camera. The device is powered by a 322o mAh battery. Here we share the latest Custom ROMs for Galaxy Note 4 Exynos version Android Oreo and Nougat.
The operating system at the time of launch on the device was Android 4.4 (KitKat). The O.S offers features such as Split Window, Pop-up window etc. The latest S Pen on the Note 4 gives its users an improved digital handwriting and drawing experience with the help of its enhanced pressure sensitivity.  The phone has various sensors such as the Fingerprint scanner, accelerometer, gyro, compass, heart rate, etc. The performance of the device is pretty good according to today's standards. Check for Best Custom ROMs for Samsung Galaxy Note 4 below.
The Galaxy Note 4 is a really outstanding device when it comes to development, and decent specifications according to 2018's standards that it holds, there is no denying that custom ROMs are the way to go on this device. Do note that you will require an unlocked bootloader and a custom recovery like TWRP to install these ROMs on your device.
Let's have a look at some of the Best Custom ROMs For Exynos Galaxy Note 4 (SM-N910C).
LIST OF Best Custom ROMs For Exynos Galaxy Note 4 (Android Oreo and Nougat)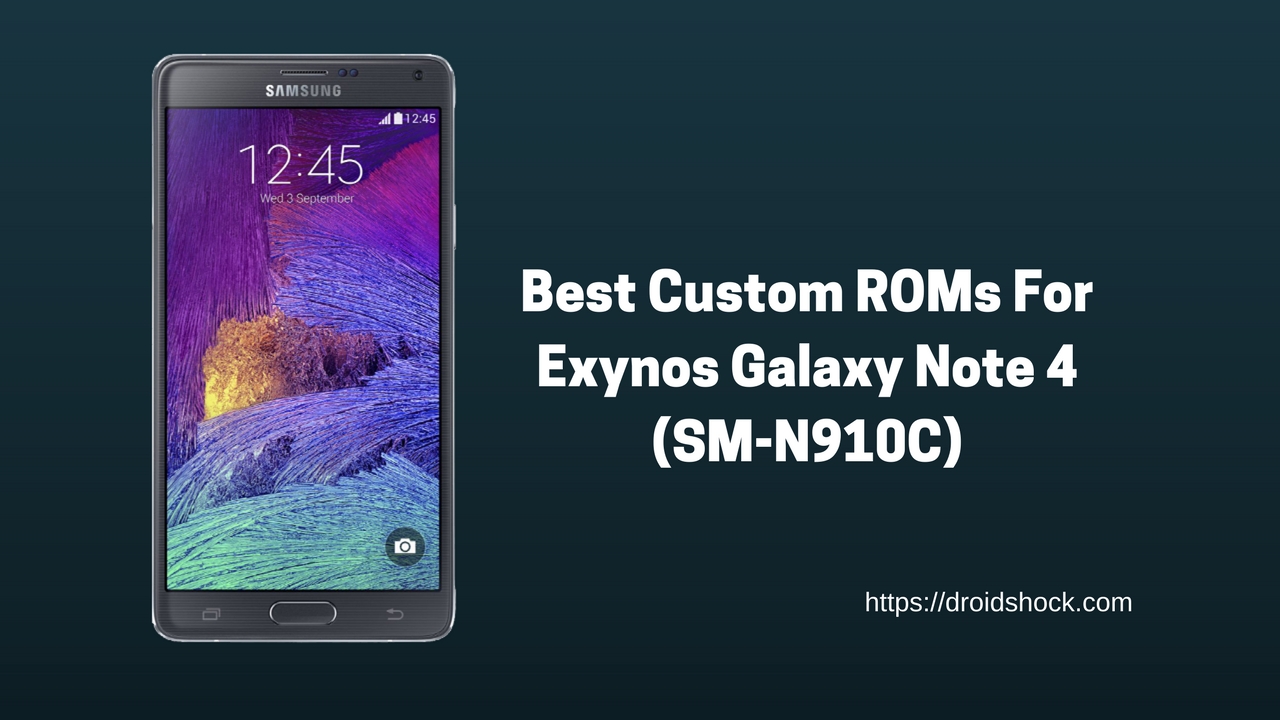 These are some of the best ROMs available for Exynos Galaxy Note 4 (SM-N910C) currently in 2018. We will be adding more ROMs in the near future and updating this post. Lineage OS 15.1 for Galaxy Note 4 is also expected soon. You can bookmark this post in your browser for future updates.
If you have any queries, feel free to leave us a comment down below. We'll be glad to help you out
Check Out: Best Custom ROMs For T-Mobile Galaxy Note 4 (SM-N910T)